Jeffrey S. Rouse, DDS
Dr. Jeffrey Rouse maintains a full-time private practice and is a Clinical Adjunct Associate Professor in the Department of Prosthodontics at the University of Texas Health Science Center at San Antonio.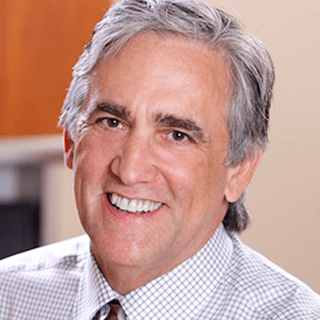 After graduation from dental school in San Antonio, Dr. Rouse completed a 2-year General Practice Residency at the University of Connecticut Health Science Center. He practiced family dentistry for twelve years before returning to school. Dr. Rouse received his specialty certificate in Prosthodontics from the University of Texas Health Science Center at San Antonio in 2004.
He is a member of the American Academy of Restorative Dentistry, the American College of Prosthodontists, past president of the Southwest Academy of Restorative Dentistry and the Excellence in Restorative Dental Education "Los Guapos" Seattle Study Club.
Dr. Rouse has written numerous journal articles including the "Annual Review of Selected Dental Literature" published each summer in the Journal of Prosthetic Dentistry. Moreover, he has contributed chapters on porcelain veneers and anterior ceramic crowns to a dental textbook. Dr. Rouse lectures nationally and internationally on a wide variety of topics ranging from dental esthetics to complete dentures. Most recently, Dr. Rouse was appointed as a 2012 keynote speaker for the British Academy of Aesthetic Dentistry (BAAD), London, England, and as an adjunct faculty of the John Kois Center, Seattle, Washington. He will be further distinguished as one of the appointed 2013 lecturers at the Seattle Study Club National Symposium, Naples, Florida, teaching exclusively on Sleep Prosthodontics and the treatment of sleep-disturbed breathing.